Welcome to the Nags Head at Woodborough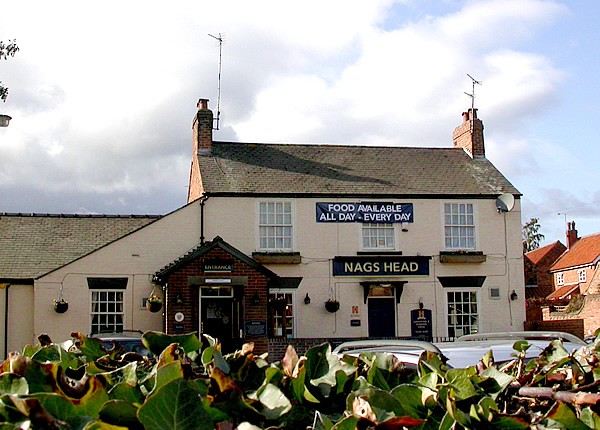 Clive, Kim and Mark would like to extend a warm welcome and friendly greeting to everyone who stops by. We serve a wide range of food and drinks and using our website you can pre-order your meal in advance - ideal if you are in a hurry.
We have a new patio smoking area and a large beer garden - ideal for families and the events we host in the summer time (weather permitting!)
The Easter and Scarecrow event raised £376.00
The top three winners for the Scarecrow event were
1st No.6 The Guide Dogs
2nd No.15 The Grand National
3rd No.19 Hedge Cutting Mishap
The total raised so far this year for the Guide Dogs is an amazing sum of £2065.45
Thankyou for all of your continued support.
Opening Hours
Bar
Last Orders Food Last orders
Sunday
12.00 - 11.30pm 12.00-8.00pm
Monday 12.00 - 10.00pm 12.00-8.00pm
Tuesday 12.00 - 11.30pm 12.00 - 8.00pm
Wednesday 12.00 - 11.30pm 12.00 - 8.00pm
Thursday 12.00 - 11.30pm 12.00 - 8.00pm
Friday 12.00 - 11.30pm 12.00 - 9.00pm
Saturday 12.00 - 11.30pm 12.00 - 9.00pm
154 recommends