Welcome to the Nags Head at Woodborough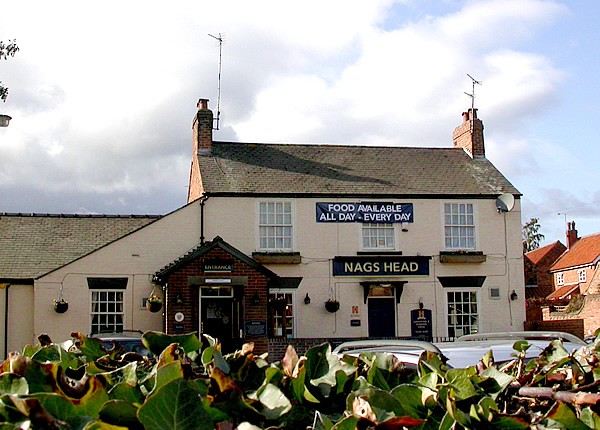 Clive, Kim and Mark would like to extend a warm welcome and friendly greeting to everyone who stops by. We serve a wide range of food and drinks and using our website you can pre-order your meal in advance - ideal if you are in a hurry.
We have a new patio smoking area and a large beer garden - ideal for families and the events we host in the summer time (weather permitting!)
STAFF VACANCIES
WE ARE NOW RECRUITING FOR A FULL TIME CHEF.
Opening Hours
Bar
Last Orders Food Last orders
Sunday
12.00 - 11.30pm 12.00-8.00pm
Monday 12.00 - 10.00pm 12.00-8.00pm
Tuesday 12.00 - 11.30pm 12.00 - 8.00pm
Wednesday 12.00 - 11.30pm 12.00 - 8.00pm
Thursday 12.00 - 11.30pm 12.00 - 8.00pm
Friday 12.00 - 11.30pm 12.00 - 9.00pm
Saturday 12.00 - 11.30pm 12.00 - 9.00pm
187 recommends